Mohammed VI Foundation of African Oulema Seeks Taking Advantage of New Means of Communication – Ahmed Toufiq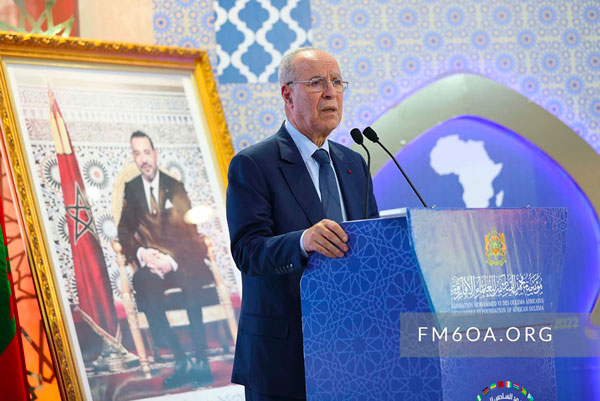 Fez, (MAP) – The Mohammed VI Foundation of African Oulema seeks taking advantage of new means of communication in the transmission of the precepts of religion (tabligh), Ahmed Toufiq, Minister of Habous and Islamic Affairs and President Delegate of this foundation, on Wednesday in Fez.
"The presidents and members of the sections of the Foundation Mohammed VI of the African Oulema have agreed to begin a new phase," which is to take advantage of the means of communication available "to save time in transmitting the precepts of religion" to their compatriots, said Taoufiq in a statement to the press on the sidelines of the 4th annual ordinary session of the Higher Council of the Foundation.
He noted, in this sense, that the teaching of the fundamentals of religion and the dissemination of the good word using the new means of communication pass through a well-defined approach, which ensures the clarification of the main religious duties and belief as prayer, zakat (alms), Hajj (pilgrimage) and good works.
The sections of the Foundation will examine, during the next two months, the means to benefit in an optimal way from these means, he also made known in an address during the inaugural session of this meeting, adding that "2023 will be a decisive year in the establishment of the means, programs and content of the transmission of religious precepts (tabligh)".
To accomplish this mission of transmitting the precepts and teachings of religion, Oulema and preachers must adopt a simple discourse and accessible to people via the easiest means, especially the media, insisted the minister, maintaining that this discourse must take into account the practical side of the issues of religion.
This session, which will continue until October 20, is characterized by the participation of 250 Oulema, members of the Supreme Council, representing the 34 sections of the Foundation Mohammed VI, including 50 women alimates.
Gathered in the continuity of the application of the provisions of article 4 of the constitutive Dahir of the Foundation, this meeting is part of the unification and coordination of the efforts of the Muslim Oulema in Morocco and in the other African States.
This is in order to unveil the values of tolerant Islam, to disseminate and consolidate them, and to integrate the religious values of tolerance in any reform to which is subordinated any action of development in Africa, as well as on the level of the African continent as well as on the level of each country.