Introduction of the African Oulema's Magazine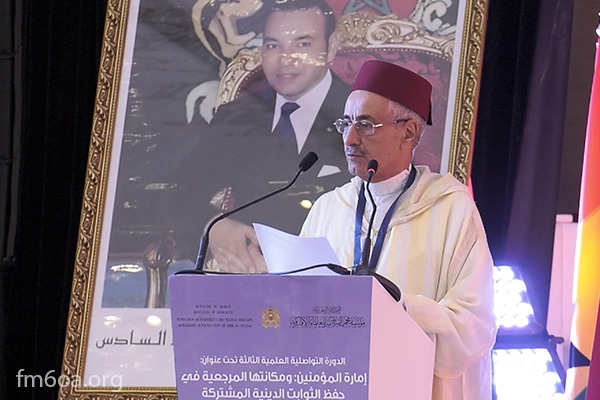 During the first day of the third scientific communication session organized by the Mohammed VI Foundation of African Oulema under the title: The Commandery of the faithful and its place as a referential in the preservation  of common religious constants, Professor Abdelhamid Alami, Professor of theology at Al Quaraouiyine University and editor of the African Oulema's Magazine, defined the objectives of the Magazine, the members of its administrative and academic bodies and their functions, as well as the terms of publication in the magazine and elements of Arbitration.
Professor Alami mentioned that it is a scientific magazine dealing with Islamic studies and common Fundamentals in African countries. In which academic articles are going to be published to serve the objectives of the Mohammed VI Foundation of African Oulema.
The objectives of the African Oulema's Magazine were presented by Professor Abdelhamid Alami in the end of his speech, and they are as follow:
Unity of Islam and Muslims in the African Continent.
Coordination of the efforts Muslim Oulema, in Morocco and in other African States, to make known the values of a tolerant Islam, to disseminate them and to reinforce them.
Preservation of the common religious constants between Morocco and the African countries.
Establish relations of peace and tolerance between African Oulema.