The Scientific Centers in Niger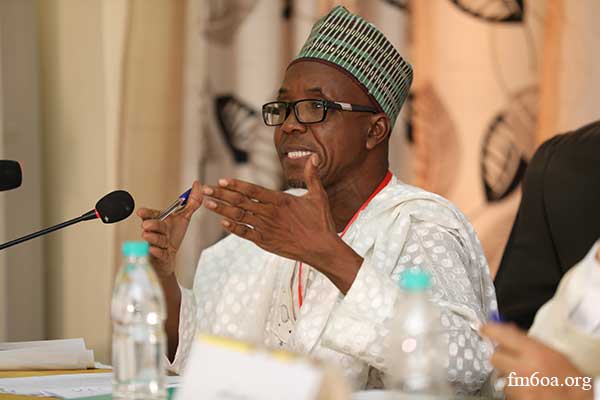 During the conference organized by the Nigerien section of the Mohammed VI Foundation of African Oulema on the theme of " African Islamic heritage in Niger Between the Past, Present and Future Prospects", on 17 and 18 Dhu Al Qi'ada 1440 H, corresponding to 20 and 21 July 2019,  in Niamey,  Dr. Mahadi Elhadji Maazou , Dean of the faculuty of economics and business administration at the Islamic University in Niger, highlignted the scientific centers in Niger.
Dr. Mahadi emphasized the entry of Islam in Niger and introduced a series of Islamic cultural and heritage scientific centers in the country. In addition, he stated the West African region in general and the modern Niger in particular have prospered  in the field of Islamic Arabic culture since the early days of Islam. Hence, the interest of the community has emerged in religion, law, and literature studies.
To read the original text of the intervention made by Dr. Mahadi Elhadji Maazou, Click here.