Niger's Oulema and their role in the African Islamic heritage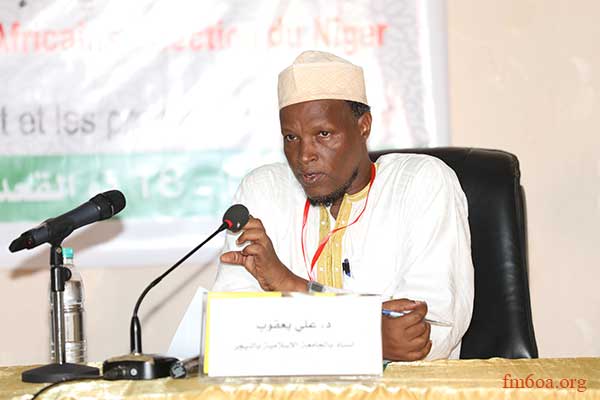 During the conference organized by the Nigerien section of the Mohammed VI Foundation of African Oulema on the theme of " African Islamic heritage in Niger Between the Past, Present and Future Prospects", on 17 and 18 Dhu Al Qi'ada 1440 H, corresponding to 20 and 21 July 2019,  in Niamey,  Dr. Yacouba Aliou, Associate Professor at the Faculty of Arabic Language at the Islamic University of Niger, mentionned the role of Nigerien Oulema in the African Islamic heritage which was not limited to teaching, but included all aspects of life.
He stated that those Oulema are aware of what Nigeriens left as heritage in terms of its content which clearly indicates their great role in society. Moreover, Doctor Yacouba that the heritage of Islamic manuscripts varied, and reminded on the point that a large part of those books did not reach the Nigerien community.
To read the original text of the intervention made by Dr. Yacouba Aliou, Click here.