Launch of the Website of the Mohammed VI Foundation of African Oulema and Announcement of the Magazine Project of African Oulema
Launch of the Website and Announcement of the Magazine Project of African Oulema
Saturday 12 Ramadan 1440H corresponding to May 18th, 2019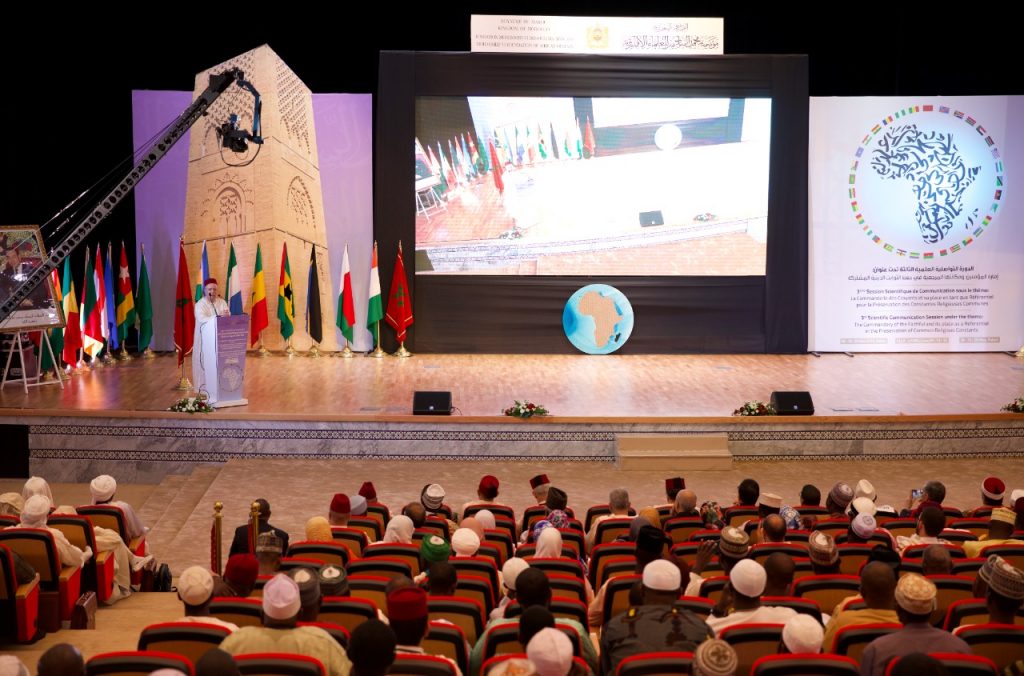 The Mohammed VI Foundation of African Oulema announces the launch of its Website fm6oa.org and its social networks on the Internet in three languages: Arabic, French and English. The Foundation also announces the project of the Magazine of African Oulema, which will be published twice a year. It will be a scientific magazine devoted to Islamic studies and common constants between African countries. The editorial committee includes Oulema and professors from Morocco and Africa.
These two projects are part of the projects and activities planned for the year 2019 that were approved by the Higher Council of the Mohammed VI Foundation of African Oulema during its Second Session, held in Fes on 24 and 25 Safar 1440H (3 and 4 November 2018) and attended by more than 350 members of the 32 countries' sections..
The Foundation Website fm6oa.org includes articles, research papers, audio and video recordings as well as presentations on the interests and activities of the Foundation and its sections. The aim is to unify and coordinate the efforts of Muslim Oulema from Morocco and other African countries to promote, disseminate and consolidate the values of Islam.
It is therefore both a platform for communication and exchange between African Oulema and an electronic platform through which the activities of the sections of the Foundation in 32 countries will be published on their own sites, which will be launched during the month of Ramadan. On this occasion, the website of the section of Ghana will be launched and will highlight the opening of this section that took place on April 27th, 2019.
In addition to the Website, the Foundation is present on the following Social Networks:
The Website is operated by a multidisciplinary team in communication and information technology, as well as by media specialists from each section of Foundation.