Imarat Al Mouminine and Inter-Civilizations Dialogue Through the Call of Al Quds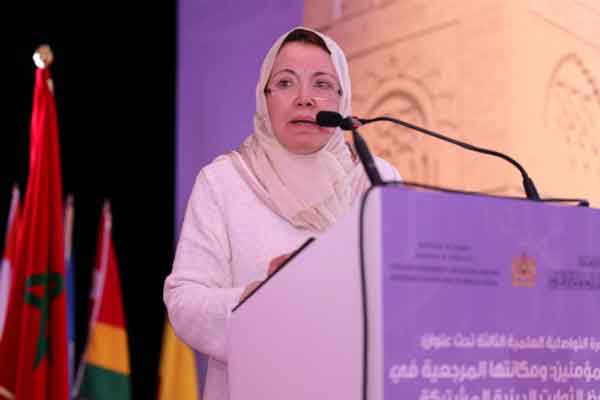 During the last day of the third scientific communication session organized by the Mohammed VI Foundation of African Oulema under the title: The Commandery of the faithful and its place as a referential in the preservation  of common religious constants, Doctor Rajae Ennaji Mekkaoui , professor of higher education and member of the supreme scientific council of Rabat gave a speech about Imarat al Mouminine and inter-civilizations dialogue through the call of al Quds.
Doctor Ennaji also noted the call of Jerusalem issued by the meeting of Amir Al Mouminine, King Mohammed VI, and the Pope Francis of the Vatican. He considered it one of the manifestations of the care of HM the king of Morocco, may God protect him, for the Palestinian cause and his defense of the unity of the Holy City and its religious diversity, as Chairman of the Al Quds Committee.