Sheikh Aboubacar Maiga from Burkina Faso moved to the mercy of Allah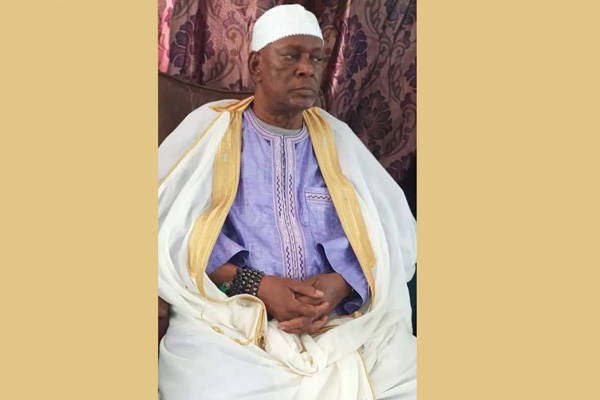 Sheikh Aboubacar Maiga, president of the Islamic community of Tidjania, Imam of the Ramatoulaye mosque and member of the section of the Mohammed VI Foundation of African Oulema in Burkina Faso, moved to the mercy of Allah on Wednesday 27 Rabi 'al-Awwal 1443 H, corresponding to the November 3, 2021, at the age of 74.
On this painful occasion, the Mohammed VI Foundation of African Oulema extends its deepest and sincere condolences to all members of his family, the brotherly Burkinabe community, and all Muslims in general.
Very young, Sheikh Maiga, may Allah have his soul, joined the Quranic schools in Nioro, on the Mauritanian and Malian borders, where he remained for 12 years.
He did his preparatory and secondary studies in Côte d'Ivoire and Sudan.  After that, he continued his graduate studies in Egypt and Saudi Arabia; then he returned to Burkina Faso in 1983, where he assisted his father for four years.
He was appointed head of the community of Tidjania in Burkina Faso in 1987 after the death of his father.
Moreover, he contributed to the creation of the Federation of Islamic Associations of Burkina Faso (FAIB) alongside other Oulema.
The late Sheikh Aboubacar was known for his wisdom and his work in consolidating the values ​​of tolerance and coexistence in Burkina Faso and the rest of West Africa.
May Allah bring peace and mercy to Sheikh Aboubacar Maiga and offer him Heaven for his last abode.